Hello listeners!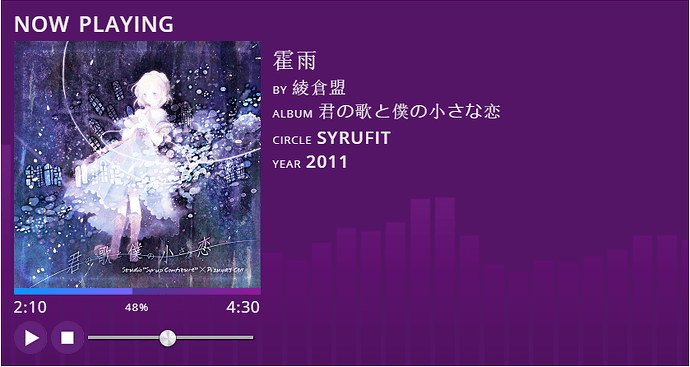 In case you haven't noticed, we updated our website to "GR7", which just means it's the 7th design implementation of GensokyoRadio.net. Every design has brought something new and different to visitors. This newest design has a lot to offer.
Asynchronicity
A lot of comparisons can be made to GR6, and in many cases the new version finishes what the last version started. This is true with how pages are loaded in GR7. Rather than reloading the entire page when a link is clicked, GR7 only reloads part of the page. Many websites such as Soundcloud do this, and in our case, the main reason for doing this is it allows our brand new music player to continue playing without interruption. Visitors can stay on the player page, or they can browse to view album and song information, and even login without skipping a beat. This is useful for those times when a listener wants to rate a song, but isn't logged in to do so.
Searchability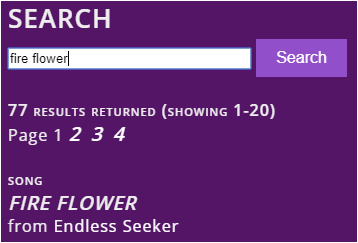 With over 1,000 albums in our active library, it's always been possible in GR6 to view information about albums and songs, but it was never easy to do so. Visitors had to either click through links from recommended or rated songs on the music page; there was no way to do a simple search for a particular song or album. With GR7, searching for a Song, Artist, Album, Circle, or even news article or review is easier than it's ever been on our website. Did we mention that song history is available now, too?
Responsiveness
Only 15% of our visitors browse the website on a mobile device, compared to the rest of the internet where more than 50% of visitors are mobile. The design that GR6 implemented was the first to offer a mobile-friendly version of our website, but it left much to be desired in some areas. Perhaps most importantly, visitors wanted to be able to listen on mobile devices. For GR7, we built a brand new, fully custom player using HTML5 and JavaScript. This allows listeners to tune in through a mobile browser for the first time. Flash is dead.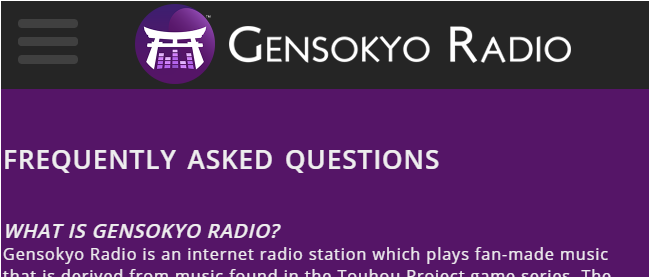 The bulk of development on GR7 is complete, but that doesn't mean we're doing nothing from here on. We've got more on the way, including:
Internationalization
A global audience speaks more than just one language, and so our website will become multi-lingual for the first time ever! We've already got translators for Russian and Korean, and if you're interested in helping out, head over to our contact page.
Developer API
This will allow improved interaction with fan-made applications such as the recently released "Lunatic Player", which you can learn more about at weiss.moe.
Tagging
In an effort to provide deeper information about the music we play to our visitors, we're implementing a tagging system where everything from genre and individual artists, to instruments used and characters on the album cover will be indexed. This will largely become a volunteer effort, but we've got a pretty involved community of listeners that should be up for the task.
Let us know what you think of the design so far, and leave any suggestions you may have in our Discord server which is now available to everyone without a website account! Link is on the home page.
Thanks for listening! ~