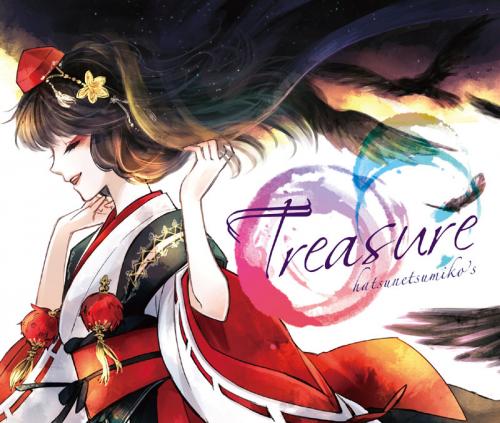 Ok, so it might have been because I have a man crush on Arc Browns voice, it may have been because Tim Vegas is a genius when it comes to making pop songs, or it may be have been because I am kinda into some super obscure pop and/or into stuff like Janet Jackson, Justin Timberlake, and other good pop musicians. What ever the case may be, Hatsunetsumiko's latest album knocked it out of the park for me.
First let me start about the track "El Dorada." Even though the song is only 1:04, it is so funky, and has so much groove to it. When that first beat hits, you just start getting into the rhythm, then the horns kick in, then the vocals, after that you are already pumped for the rest of the album. The rest of the songs on the album are just great to listen to when you are just chilling out. Vivinne's voice on "I'm the Wind" is just wonderful. It kinda makes me think I am soaring though the sky. "Bravely," on the other hand, is one of those tracks that is just, fun. I don't think I have any other words to describe it. The combination of the guitar, and electro beat is just nice to hear. The vocals of Chen-U is just that icing on the cake. This track is just so well done.
Then, as I was just chilling to this album, just listening to everything, I hear Arc Brown come on. His track, "Rock my World" just, other worldly. His voice is just so prefect for this track. He has this Late 90's R&B vibe to him that just draws me in. I want to just dance to it. (I think somewhere, there is footage of me dancing to this song.)
To me, I think this album was fun. I put it on when I want to enjoy listening to music again. It is great to listen to when you just want to hang out with friends who say "put on something, I don't care what, just none of that metal junk, DMJ, I heard the same Djent song for the past two albums and if I hear one more zero chord I am going to knock your teath in." (Really happened.)
I highly recommend this album if you are into pop. For real, this is one album I will fight to keep on the site until the day I die. I love how Tim Vegas does his arrangements. It just feels Lively, and free, and open, and just puts you in a good mood.