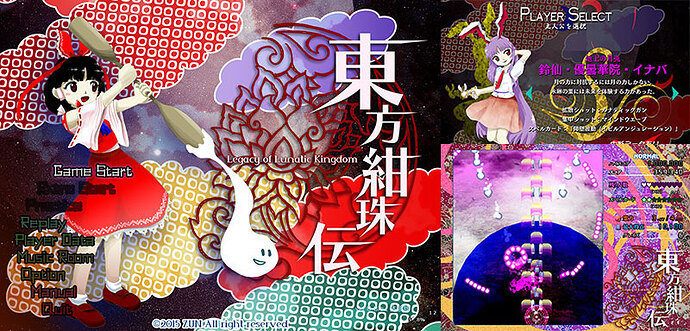 What a busy month for Touhou! First Playism announced that they will be providing western releases of the ZUN made games while all the Playstaion Vita doujin titles were being announced. Then we had Mokou and Sukuna fans jumping for Touhou 14.5 ~ Urban Legend in Limbo with their addition to the fighters. Now Reisen fans are ecstatic for her addition as a playable character in the newest game, Touhou 15 ~ Legacy of Lunatic Kingdom.
That is right, in addition the Reimu, Marisa, and Sanae, everyone's favorite lunar rabbit will be joining the main cast for some Youkai extermination, at least with help of her new "Bunnygun(?)." Along with Reisen, ZUN also said he will be implementing some changes to the gameplay compared to previous games which is expected considering ZUN's recent pattern with releases so expect the same shmup with a new gimmick. ZUN also stated, as usual, he is keeping the story a secret for now.
The game is announced for trial release May 10th at Reitaisai 12 which also happens to be when Urban Legend in Limbo is releasing so it is officially Touhou Season. No word currently from Playism on anything relating to a western release of these two games yet, so stay tuned.