This week, our Top 100 Touhou Songs of 2021 list was publicly released as a premiere event on YouTube! This annual list is a compilation of the highest rated songs that played on Gensokyo Radio during 2021 and directly reflects how listeners rated songs throughout the year.
There was a pretty pronounced shakeup during this year's list as well as some newcomers to the Top 100. FELT was the circle with the most songs present, followed closely by Shibayan Records. Yuuhei Satellite and Syrufit tied for 3rd in terms of most songs in the list with 8 songs each. Tamaonsen found its first song in the top 10 this year, and Demetori nabbed a top 5 spot for the first time ever.
It's great to see a combination of consistency and change in these lists over time, and as we've mentioned before, they help us determine what listeners are currently enjoying and what music we might add in the future. One last thing we'll mention on the topic is that the number of ratings dropped a fair amount compared to last year. There is a strong correlation between our Summer 2021 maintenance and a sharp, roughly 59% drop in ratings received, and this is likely due to the fact that mobile users were no longer able to rate songs via our app (as we've mentioned in the past, this is due to an incompatibility with Icecast which will be fixed once v2.0 is released). Had the mobile app not been affected, we estimate that ratings would have been about 4% less than last year, possibly due to our station not being listed on Shoutcast anymore, but otherwise roughly on-par with the previous year.
In other news, we continued to investigate a solution for store inventory by starting work with a second provider (the first we had received a sample from a couple weeks ago). This one looks promising, but we'll know more once we start receiving samples. As before, we'll keep you posted with how that turns out.
Finally, we're starting up our custom-designed postcards once again after a pandemic-induced hiatus. Unlike previous years where we invited artists to contribute for the chance to get their work in the hands of con-goers, we instead reached out to an as-of-yet unnamed artist to do this year's design. While conventions are still spooling back up, we're considering the possibility of mailing this year's design in true postcard form to listeners and supporters. Of course, if there are con-goers that are willing to help us promote as in years past, we'll be happy to send materials out to folks as well.
That's all for this week, thanks for your contribution towards our latest Top 100 list (by rating songs), and thanks for listening!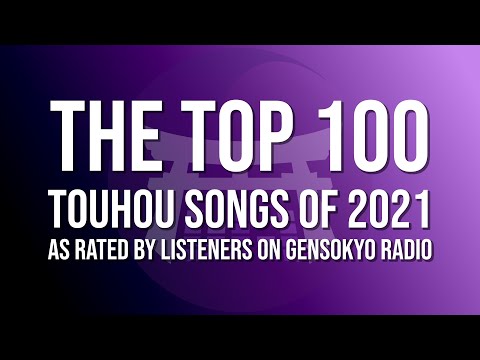 [Knowledge #50]