Much has happened in the past few months, with little direct update here on the website to let everyone know about the specifics of what's been going on. The display that now appears on the website's home page highlights the main points, but for those who want to know, say, why we went to Maryland in January, what we're doing for artwork in 2015, or what the number means at the bottom of each webpage on the site, some explanation is in order. For this, we'll be breaking things up into a series of updates to help keep things a bit more bite-sized, instead of inundating readers with a veritable wall of text. To see what we've been up to, read on!
GR Studio Moved to Minneapolis
In November, our studio moved to Minneapolis. This simply means that we're broadcasting live from the other side of the Twin Cities now during live shows.
In addition, all web services were moved to our San Diego server in October before the move was made. This is partially the reason why news services were temporarily suspended. Instead of re-enabling news for the last month that GSR5 would be running, we wanted to wait until after GR6 was deployed.
Reitaisai Promotion
Also in November, we collaborated with a volunteer who would be attending Reitaisai 11, making it Gensokyo Radio's first official promotional effort in Japan. A full list of locations where we had materials at can be found by viewing our end-of-year statistics (linked below).
GR6 Released on December 6th, 2014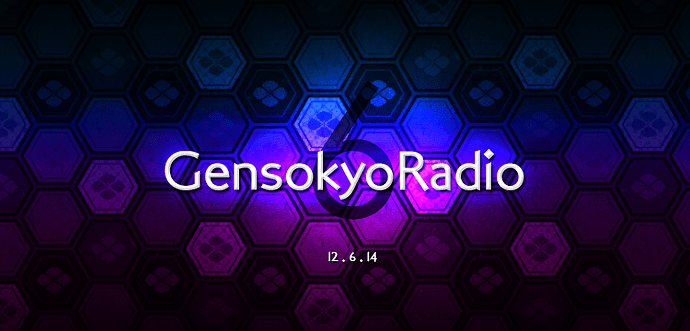 11 months after development on GR6 began, deployment finally took place on December 6th, 2014. Initial deployment included basic and essential site functions, with incremental updates reintroducing much-awaited features such as Live Song Info and an improved music player. Other things such as additional site pages, stats info, and a handful of improvements made to the proprietary backend which drives the new Live Info system were made over time. Improvements and new features will continually be added to GR6 as time goes on.
To keep track of the updates being made to the website, the version number can be found at the bottom of every page on the site. In addition, a change log document which details updates made over time has been made available.
GR6_CHANGELOG.txt (6.9 KB)
End-of-year Statistics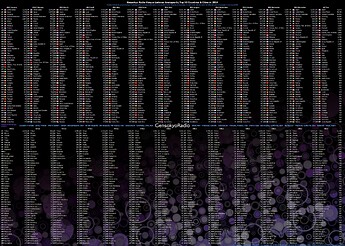 At the end of the year, we put together a stats summary which tell us where listeners came from in 2014. Historically, the United States has held on to the #1 spot for most listeners, occasionally flipping with Japan, but in May Japan took the lead and has held on to it ever since. Actually, Japan didn't just take the #1 spot, they ran away with it, with over 30,000 more listeners than 2nd place (United States). Russia still held on to third place overall, with Germany a close fourth. For cities, Tokyo was the clear winner with more than 21,000 unique connections, more than double what Tokyo had pulled in 2013, and taking the #1 spot for the second year in a row.
Next week, we'll cover the happenings of 2015 thus far, and we'll look ahead at what's to come in the next couple months.
Stay tuned, and thanks for listening!