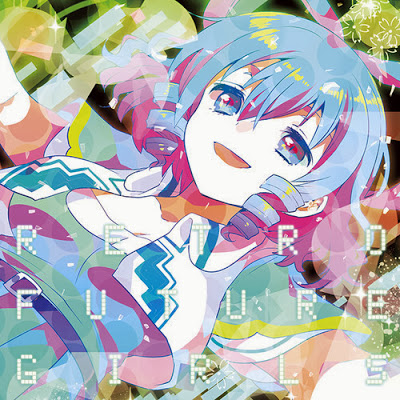 When it comes to Shibayan Records, nearly every person I shown them has loved them! They have such an amazing sound, and no matter what you are doing, rather it be driving, operating heavy machinery, your kids first words, or even a plane crash, you cannot help to groove to their sounds. When I describe their sound to others I say they are fun, and funky. There, I think those could be words to describe Shibayan, but I don't think that does them justice. How about Nu-Disco! There, that is better. Anyway, I own five of their albums, and all of them I have exported to my phone to listen to on campus, in a car, or to agitate people on planes (maybe that is why that plane crashed.)
Well I was so glad to see that they released an album at Comiket 85 this year. There are so many great songs on here that I just can't help but jam too. Now, everyone knows I have a soft spot for "Night Sakura of Dead Spirits" from Ten Desires. That is why "サクラ クラッシュ" by LAZ just makes me so happy. I love how it makes the original sound so alive. This album though has another gem that any Shibayan fan will jump up and down about, "MyonMyonMyonMyonMyonMyonMyon!" These songs have been a staple of Shibayan for a long time and, in my opinion, the best "Ancient Temple" remixes around. I love how this song really makes you think of the 70's and by that I mean a sci-fi 70's with like robots and holographic dancers. You cannot help but bust out your parents bell-bottoms and tell them Disco isn't dead, though it is but not really, if you get my drift.
One song I really want to focus on is "とびだせ!バンキッキ" which is just as groovy as all the others on the track but like 100 times more catchy then all the others. The vocals of nachi just get stuck in your head and embed there in your subconscious until the end of time. Heck, on campus I just break out singing the song with no music, and, for a grown man on a university campus surrounded by some of the best athletes in the nation, that is kinda comical. I love this song so much, as my buddy Ryan put it, "This song is one of my favorites off the album." I agree since in the moments those words were being uttered we were dancing like idiots while he was driving.
If you want a fun album to listen to on car rides or facing your death, this is the album for you.