Greetings, listeners!
It's been some time since I've given folks an update directly in our news section, often opting to give news during our live broadcasts. This is something we've realized, and we'll be making more frequent posts moving forward. Speaking of updates, we've got a few things we want to cover quick, so let's get into it.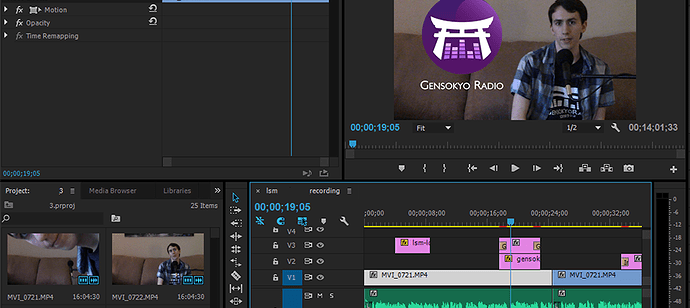 LunarSpotlight Media
Over the past few weeks and on our last live show, we've been mentioning this thing called LunarSpotlight Media that we've been in the process of starting up. Part of the process has been putting together an introduction video which will help to explain why we're starting it up and how it will benefit Gensokyo Radio plus other projects in the future. Our original estimate getting this out the door was by the end of April, and we got close, but we're around 75% of the way there. Stay tuned for an update on that within the week.
Professional Work Commitments
Many of you already know, but last month I received word that I would be starting some work at my paying job which would require me to travel every week until mid-July, possibly longer. Because of this, we've had to rethink how we're handling events this spring and summer. It's unfortunate that this falls during our busiest time at GR, but I'll still be making it out to events like ACen and ColossalCon to meet up with folks out there. This is also partially why our estimate on the video project was off a bit, but we're doing the best we can on that front.
DMJ Acquires the Big Red Button
Don't be alarmed. For the next few months, as a direct result of the aforementioned travel commitments, DMJ654 will be subbing in as host for the next few Gensokyo Radio Live shows. This is in addition to the Hangout shows that he already has planned in the coming months.
Live Shows
Our next Live shows at Gensokyo Radio will be on Saturday, May 7th AND Saturday, May 14th. On the 7th, DMJ will be bringing a special guest into the Louisville studio where they'll talk about some first impressions from the viewpoint as an outsider looking in to the Touhou/Anime communities.
Other than that, I'm continuing work on LSM-related video content, and I should have another announcement on that coming out later in the week.
Until then, thanks for listening! ~