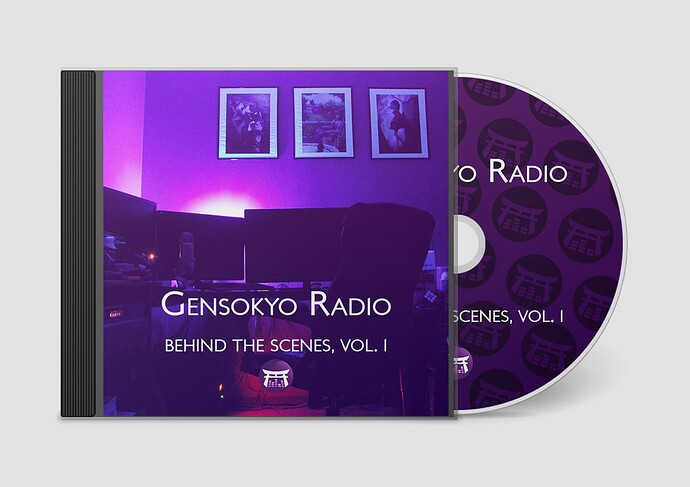 About three months ago, we began working on putting together a compilation album full of some of the best and most memorable clips from past Gensokyo Radio Live and Stage 5 broadcasts. During those shows, members of our staff team and some of our guests wondered if we could post the off-air extras alongside the shows. At the time, it wasn't something we were interested in doing, but we always knew those clips would still be there to revisit at a later date.
Now, you can revisit those episodes all those years ago through a set of 24 original quality, remastered tracks, from Live 15 through Live 53 and all of the Stage 5 episodes inbetween. Listen to Sonicmega transform into Strongbad before the start of Live #19, wonder as DMJ struggles through the 48 Bar Challenge which left him incapacitated for nearly a year afterwards during Stage 5 Episode 3, and remember how Lunar failed to imitate Batman by forgetting how to drink water.
There's a lot of history on this disc, and we're making it available to everyone on Bandcamp. You can choose to support by naming your own price, and you can pre-order the physical CD which will begin shipping out around August 17th, 2020. Orders will be made available here on the website at a later time.
>> CLICK HERE TO GET THIS ALBUM <<
Thank you for your support over the years! We hope you enjoy revisiting these memories as much as we enjoyed putting them together.