New Stuff!
First of all, shirts are now available to everyone! We read what our listeners said about designs and such, and it's all come together on our new shop page. It took 22 days to go from the idea of selling them to being available, from September 23rd to October 15th. They'll be available for purchase for one month, meaning you can get one until the end of the day on November 15th, 2013.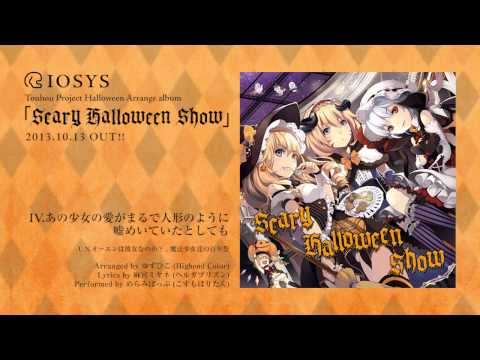 In other news, IOSYS has released some new music which might help to get you in the mood for the spooky Halloween season this month. Autumn is definitely in full swing with cooler temperatures around here at the studio, so I thought it'd be cool to share something like this here.
Finally, we've got our first "Stage 5" live show lined up, where we'll be focusing less on the music and more on general chat with some interactive events, an ("ask me anything") session for the staff, and more. We'll also preview some new music during this show. It'll be happening on October 25th, 2013 at 4pm PDT / 7pm EDT / 11pm UTC, so be sure to tune in to the station then!
Thanks for listening! ~