Happy Holidays! This week marks 10 years that LunarSpotlight has been part of the Gensokyo Radio team, with NanoSatellite not far behind. This is also the last week of the year where we're able to celebrate 10 years of Gensokyo Radio (which happened back in March). To commemorate all of these things, Lunar put together a short summary video that packs a bunch of the experiences the staff team and the friends we've made along the way have had into a neat 2-minute video.
You can view the video here: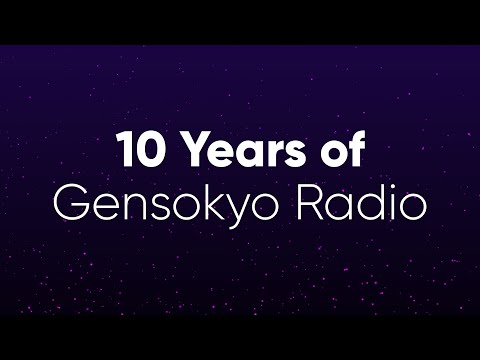 We never could have foreseen the journey this station would take us on in those early December days when Lunar revived the station from what would have otherwise been a quiet departure from the internet. Whether you're a longtime listener or just recently joined us, thank you for being a listener and supporting us through such unique times. It's been fun so far, and we've got more planned for the future.
This is also the last "Knowledge" update for the year, so let's quickly highlight some stats:
There was a 7,000% increase in podcast downloads as a result of being listed on services such as Apple Podcasts, iHeartRadio, and Spotify.
There were over 30,000 user-submitted ratings in 2021, less than last year but that's likely due to mobile rating being disabled for a large portion of the year.
Our music library grew by about 10% in 2021, and we've already got additional music staged for shipment in 2022.
We crossed 10,000 registered users on GensokyoRadio.net coupled with a 19% increase in registrations.
Our Discord server grew by about 25% in 2021. We had a couple growth spurts during the year, including when Lunar appeared as a guest on LostWord's Dev Letter in September.
And of course, we've got the Top 100 Touhou Songs of 2021 just around the corner, so get those ratings in before the year is out. Have a safe and happy new year, and thanks for listening!
[Knowledge #45]