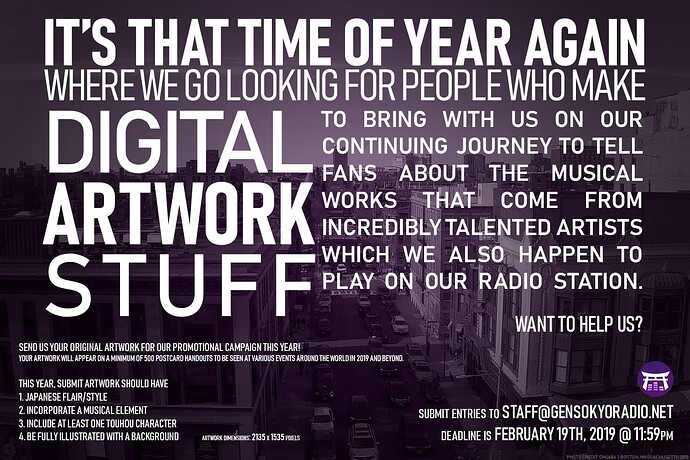 It is time once again! We're looking for artists to make something special to help promote our station and the works we play at various events in 2019 and beyond. Artwork is printed on a minimum of 500 postcard handouts and sent to folks around the world.
This year, submit artwork should have:
Japanese flair/style
Incorporate a musical element
Include at least one Touhou character
Be fully illustrated with a background
Be horizontally oriented (2135 x 1535) pixels
Deadline is Feb 19th @ 11:59pm. Entries and questions can be submit to the email address found on the contact page.
If you're looking for an example, the banners at the top of our Facebook fan page and Twitter page feature last year's selected artwork.