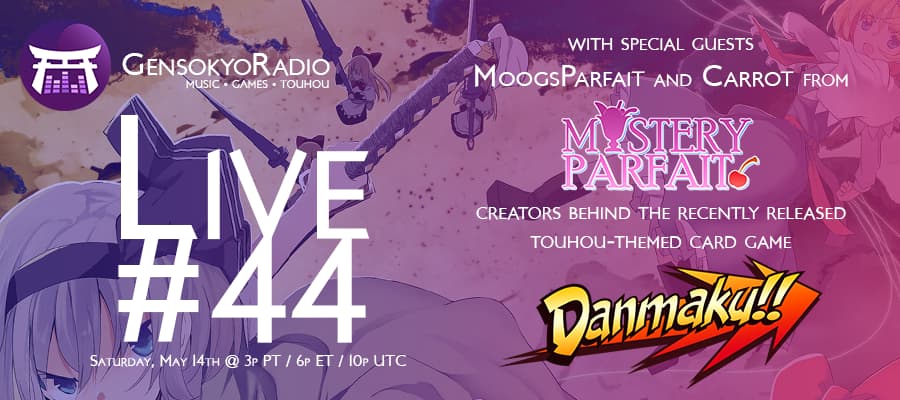 It's a mystery! Wait, no it's not.
Come on down and join us as we welcome two new guests, MoogsParfait and Carrot, behind the group known as Mystery Parfait and creators behind the recently released Touhou-themed card game, Danmaku!!
Learn more about the game and its creation and history during this 2-hour live broadcast, and chat with fellow listeners in our partnered Discord server.
Hope to see you there!