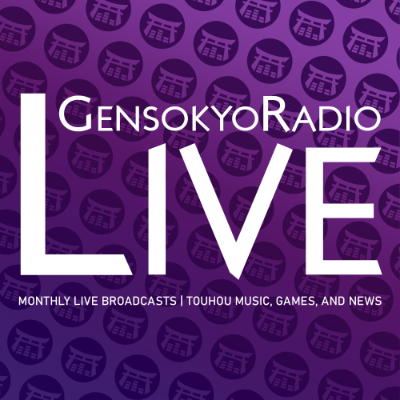 This week, we broadcast Live #122 and pushed a couple updates to our new storefront. For more details, read on.
Gensokyo Radio Live #122 was left open as an opportunity for our supporters to join, but instead turned into a more casual show with just Lunar and DMJ. We had a double-dose of game news including the usual Steam game fare as well as updates regarding the recently crowdfunded Danmaku Kagura "Phantasia Lost" rebuild for PC and Nintendo Switch. We also brought along some new music including songs from albums which are currently available on our store.
Last week, we announced a soft-launch of Gensokyo.store, our new online storefront where all of GR's merch has migrated to in addition to new items including a small selection of music albums. This week, we've updated the site with pages for our return policy, about us, and vendor registration.
The about us page aims to clarify certain things about how the store functions and what our goals with it are. After a long-winded discussion blew up mid-week on our Discord server, we figured it would be a good idea to repackage the main points we clarified from that discussion into a short document that others can read and learn from.
The vendor page is the starting point for new vendors to express interest and get started with selling music and other works through our store pages. This is another step in our aim to foster collaboration and continue to support independent artists over time. If you have any questions, feel free to reach out either via email or on Discord.
Aside from minor updates to the store, our next focus will be a short project to improve the ease of initializing broadcasts (ahead of new shows on the station such as DMJ's "Metal Monday" show), followed by updating our connection detection algorithm and auto-banning system, and finally we'll move on to our next big project which is the web application. That project will eventually transform into the replacement for our current mobile app, and potentially add a new app option for iOS devices.
Thanks for your support this week, and thanks for listening!
[Knowledge #91]