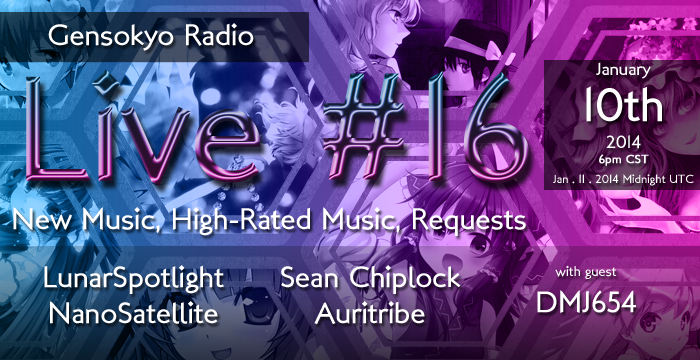 We're bringing in the year 2014 with our 16th Live show!
In this 2-hour live show, we'll be playing our regular fare of awesome music rated by our listeners, with some new music thrown in during the first half of the show. During the second half, we'll be playing requests made by listeners in our IRC chat channel. Hopefully this will help make up for all of those times we haven't had time for requests in our more recent shows.
Also, another Stage 5 show will be announced during this show, so stay tuned!
Thanks for listening! ~