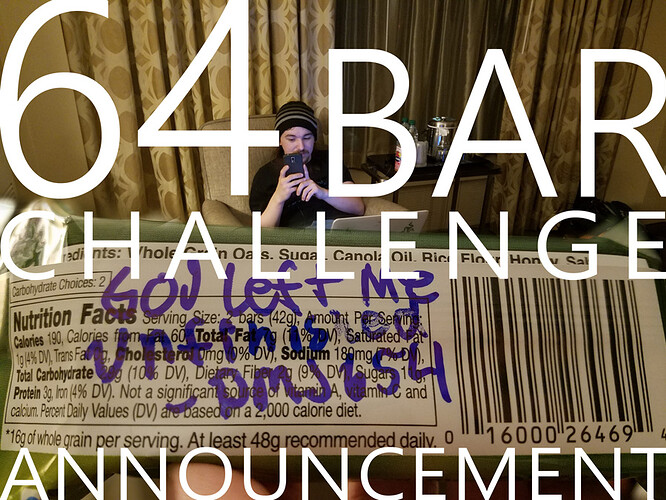 After regrouping in Massachusetts for Anime Boston 2016, DMJ and the rest of the staff team has made a decision to fund the next level of entertainment at Gensokyo Radio.
Taking a highly modified version of Touhou 10: Mountain of Faith, and combining the amount of whole grain per serving (16g) with the recommended daily intake amount (48g) in a Nature Valley granola bar, we've compiled 1 and a part boxes to bring you The 64 Bar Challenge.
In other news, our panel at Anime Boston was largely a success. A few folks from various groups gave us a shoutout afterwards, and we're happy to have brought something different to the table this year.
It begins, soon.
Thanks for listening! ~