Hello! If you're looking for information about the pre-orders for the 2018 version of the Digital Miko T-Shirt and the GR Logo Mug, you're in the right place!
So, what's up for pre-order exactly? It's probably easier to show you, so here they are!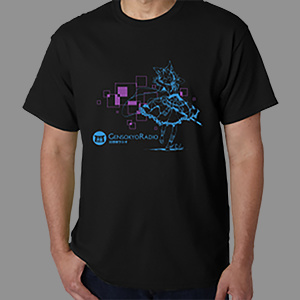 Mock-up of the Digital Miko T-Shirt (2018) design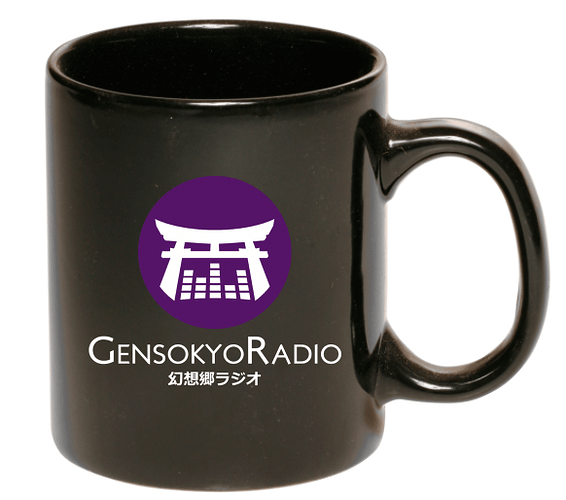 Mock-up of the GR Logo Mug design
Design
The T-shirt design is based on the original design from nearly 5 years ago, with the only differences being the new logo and text branding as well as having the gr logo on the upper-back of the shirt. The mug is a brand new item which showed interest through a couple different polls and general discussion on Discord. We tried out several different styles and designs including larger bistro-style coffee cups with a modified version of the Digital Miko artwork, but ultimately we went for a classic coffee mug with a more simple design.
Pre-order Information
The pre-order started in early January 2018 and will be running until January 28th. During this time, we're aiming for a certain minimum number of orders to make the initial bulk order possible. If we're unable to hit the minimum numbers, it may be necessary to cancel the pre-order and refund everyone. We really don't want to do this though, especially because it would end up costing us money to refund everyone.
Shipping
We've gotten pretty good at shipping shirts to people, and everyone benefits from the more reasonable cost of shipping, even internationally. The mugs present a challenge in making them viable for shipping outside of North America due to their size and weight. We know that no one wants to pay nearly the same amount for shipping as it would cost to buy the item on its own, but at the same time, we don't want to exclude our international listeners from the opportunity to get one if they so desire. Shipping costs are just a fact of life.
Before Hitting the Buy Button
On the item page, there's a section which tells you what region has been detected (US, Canada, Mexico, or International). We automatically detect the region based on IP, but this isn't 100% accurate. If you need to change the region, there's a link right next to the section on the page. Make sure this is accurate before hitting the buy button as this is used to calculate shipping. We will refund orders which have insufficient shipping (it's already happened a couple times).
Store Links
Pre-order the shirt: Digital Miko T-Shirt Pre-order (2018 design)
Pre-order the mug: Gensokyo Radio Logo Mug
Pre-order both: Shirt & Mug Combo
We've gone through this process a few times before with shirts, but mugs are a new item for us. Hopefully we'll be able to hit the numbers we're looking for and get some cool stuff out to people while also keeping the station alive.
Thanks for your support!