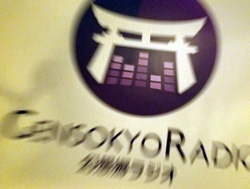 Over the first few months of 2020, millions of lives have changed across the globe due to the COVID-19 pandemic. Lives and events everywhere are being interrupted like never before, and we at Gensokyo Radio are not exempt. Our annual trip to Anime Boston, something we've participated in every year since 2014, has been canceled along with far larger events including Comiket 98 and the 2020 Olympics in Tokyo, an event that hasn't been canceled or postponed since World War II.
These are unique times. Behind the scenes, we're continuing to build out our mobile application, improve our radio station, and learn from our listeners throughout the process. Over the last 9 years, we've been able to run Gensokyo Radio as a free service, supported primarily by our online store page. More recently, however, our store hasn't been able to fully pay the bills, and the station staff has picked up the tab every month to keep things going. We've always said this is how we would handle it if the store wasn't able to keep up.
Unfortunately, due to the pandemic, many have lost their primary sources of income, and this has affected our staff team as well. We're forced to make some decisions to try and keep things running as they've been running since 2011. The most noticeable change our listeners and users are likely to see in the coming weeks is related to Gensokyo Radio's transition towards an ad-supported service.
We don't like having to do this, and we know it'll be off-putting for some users, but we hope the majority of our listeners will understand and continue to support us through this uncertain time.
To thank our listeners for staying with us during this time, we've added two additional streams for Gensokyo Radio, meaning three options are now available (here):
A new 64kbps AAC stream for mobile connections
The original 128kbps mp3 stream that's run since 2011
A new 256kbps mp3 stream for listeners that want a higher-quality listening experience
We're also working on adding more music to the station, and we're continuing to develop version 1.1 of our mobile application.
Additionally, we've updated our privacy policy accordingly to include a couple third-party services we're using: "Firebase Crashlytics" for mobile app development and troubleshooting, and "Targetspot" which is the ad provider for our station.
We hope to continue serving our listeners and providing another way to connect fans now and after the dust has settled. As always, thanks for listening!
Update (2020/04/10): Additional details can be found on our forum thread (click here).