The last stop on our convention tour this year was at the largest anime and Japanese culture convention in North America: Anime Expo 2014!
For the most part during this convention, I was the lone staff member on a mission to continue the tradition, and promote our station for the third straight year at Anime Expo. However, I was able to meet up with our resident voice actor and GR staff member, Sean "Sonicmega" Chiplock. For all those who wondered if the Luxray hoodie was a reality, well, see for yourself…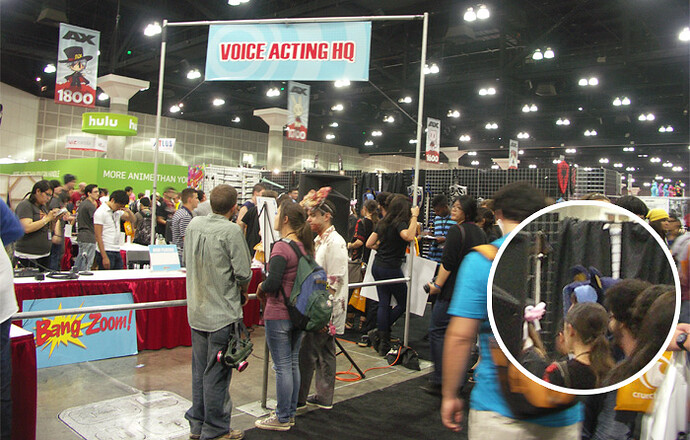 During the convention, Joeybeta, a fan of the station who has done some promotion for us in the past, had the opportunity to set up a small Touhou gaming station in AX's massive entertainment hall. In an impromptu opportunity at STG Weekly's "shmup" panel, he was able to mention his setup and talk briefly about the Touhou games.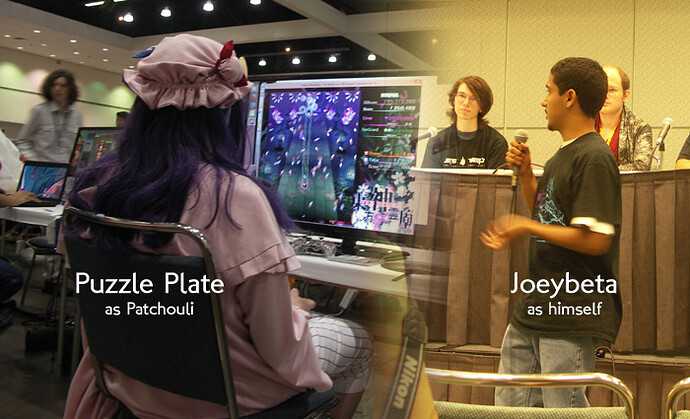 Also, it just so happened by pure chance that Puzzle Plate, an occasional guest on the live shows, was rooming in the room right next to ours. Pretty cool though.
Of course, no promotional endeavor would be complete without visiting the Touhou photo shoot, and there were many photo opportunities to be had. While we were there, a group made an announcement related to one of the first Touhou-centered conventions in the US, simply named "TouhouCon", which will be located in Orange County, California.
It might also be worth noting here that I, too, am part of a group which will be working on a convention located in the Midwest US. More on that at a later date.
Other events I visited included AX's "Last Comic Standing", where Sean was once again a contestant, as well as an orchestral presentation of "rePlay: Symphony of Heroes". Both were great events for entirely different reasons.
Below, I have my recording of Sean's performance at LCS. If you're interested in seeing more, you can find everyone's performances this year on the Otaku Wanted YouTube channel.
Be Advised: Some strong language may be found throughout any presentations from LCS.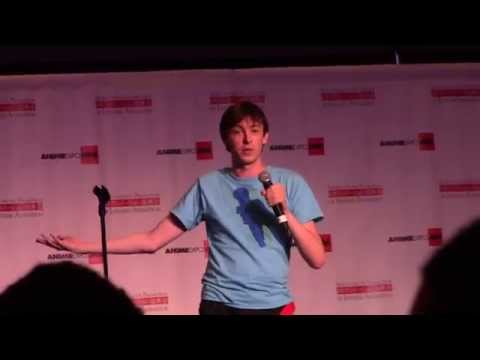 By the way, if you're interested in helping us promote at other events this year, please contact us, we'd appreciate it!
Thanks for listening! ~