In this part of our 3-month recap, we'll be covering the past live shows we've had, our trip to National Harbor, Maryland in January, and we'll keep you current with what's happening in March. But why the trip to Maryland? Read on to find out.
Live #28 with OverCoat
In January, we invited OverCoat from Touhou Tuesday as our special guest for Live #28 for a never-before-seen clash of radio hosts. This was mostly just a good chance to hang out, chat with the listeners, and get acquainted with another enthusiast from the community.
MAGFest in National Harbor, MD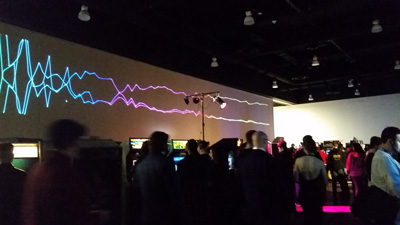 In Autumn of 2014, OverCoat from Touhou Tuesday sent us a message on Twitter asking if we wanted to join them at MAGFest, to which we obliged. Originally, we started creating the layout and content for a panel which we would be presenting together at MAGFest. The only issue was that our panel was not accepted. Still, with the opportunity to jump into something new, we pressed on.
In January, Gensokyo Radio and Touhou Tuesday both went to MagFest in order to… well, to go to MAGFest, really. Though we touted this plan where we were getting together to do… something, neither of us knew what that would be, even as the event went on. Even so, I was able to reacquaint with a few folks who I'd last seen in Boston in 2014 as well as meet more people from the community, including an artist who we may be working with in the future.
Live #29 with SevenColorsAlice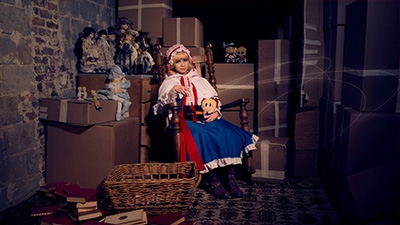 February brought back SevenColorsAlice for Live #29. Although we were a bit short staffed for this show, Auritribe and I were able to reacquaint with Alice and chat about some cool things she's been involved in recently. She worked with an independent film producer in Canada to help create a music video featuring Alice from Touhou Project (we'll let you know when it's out!). She's also working on creating her own circle, and while chatting about it, we think there's a chance we might also be working with Alice in the future to help things along on that front.
Live #30 with cYsmix
Finally, we have Live #30 coming up later in March with a combination of things happening for this show. This show will mark Gensokyo Radio's 4-year anniversary, and to celebrate it with us, we're bringing on special guest & musical artist cYsmix. Among his own recent albums, cYsmix has created his own Touhou-based arranges, and there's a rumor that he'll be bringing something special for us to share with everyone during the show. You won't want to miss it!
Next week, we'll revisit the places Gensokyo Radio went in 2014, and we'll look ahead to our destinations for 2015.
Stay tuned, and thanks for listening!