Greetings, listeners!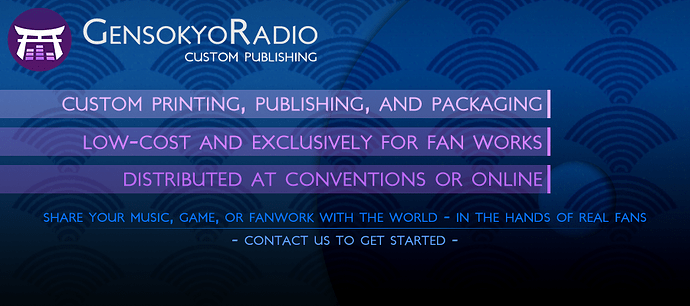 If you've been following us at any point over the past couple of years or so, you're probably familiar with this idea we had where we wanted to help individual artists and fan creators get their works out there into the world. Our original plan involved a two-stage effort where we wanted to create a publishing platform and then be able to distribute at physical locations. Both presented their own challenges, not the least of which was initial funding to make these efforts even possible.
Today, I'm pleased to announce that we do indeed have a viable publishing solution, and we would like to use our new-found power to help bring content creators' works to a real, physical medium. Whether you're an artist, circle, or game creator, we can help bring your work to the real world by providing custom CD publishing, complete with direct-to-label printing, duplication, album cover art printing, and individual full-size jewel case wrapping.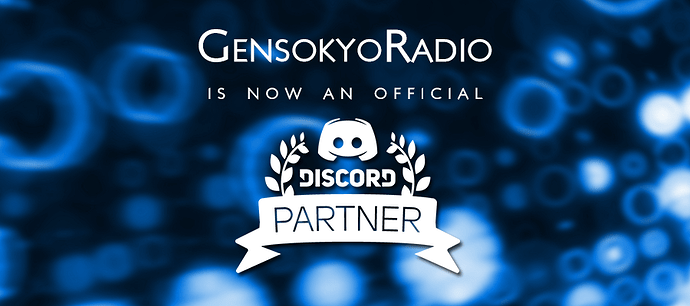 In other news, if you follow us on our social channels, you may have already heard this next bit. Late last month, we received news that our application for Discord partnership was accepted! This means that our Discord channel (which you can join through the module on the sidebar to the left) receives some handy perks including access to VIP voice servers, a custom splash screen (check it out even if you've already joined the channel), expedited help if things start acting up, and other things as well. Heck, they're even sending me a Discord hoodie which you'll probably find me in if you find us at any conventions or events in the future.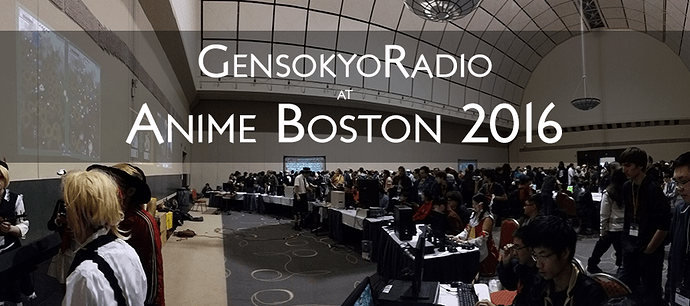 Speaking of future events, GR's next staff appearance will be at Anime Boston in March! I'm dragging even more of the staff along this time, so you'll be able to meet up with DMJ654, NanoSatellite, and LunarSpotlight. You'll likely be able to find us near the arcade setup again for the third year in a row, so go check that out if you're wondering where we are. You'll also be able to find our brand new handout design there, specially created for our 5-year celebration happening throughout 2016.
Hope to see you in Discord or at AB later this year, and thanks for listening! ~