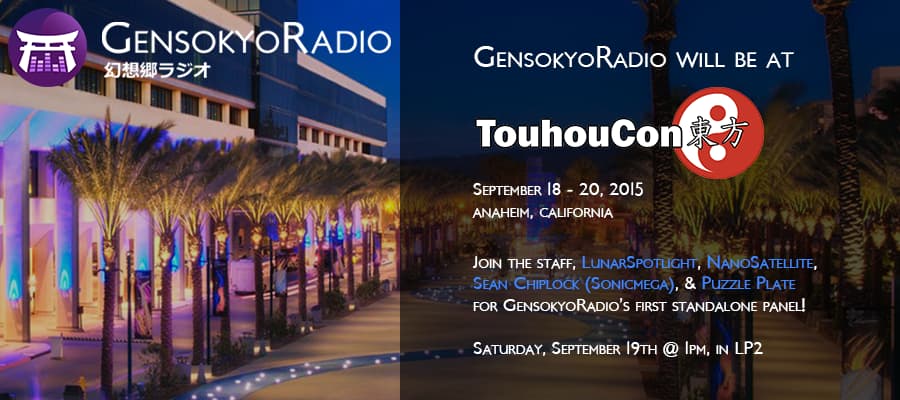 Gensokyo Radio will be at TouhouCon 2015!
Not only that, but we'll be there for our first official, standalone panel for one of the largest audiences of Touhou Project fans to date! Meet up with LunarSpotlight, NanoSatellite, Sean Chiplock (Sonicmega), and Puzzle Plate, together in-person for the first time!
Join us on Saturday at 1pm in LP2 for "Gensokyo Radio: Past, Present, & Future" where we'll be taking a look into our station's history and giving our perspective of how the popularity of Touhou music in the west has grown over time.
Hope to see you there!